In this lesson, students learn about the Roman gods and goddesses, sacrifices, temples, festivals, shrines and the Greek influence on Roman gods. This PDF includes information handouts, a fact file activity, a printable memory card game, match the Roman and Greek god activity, and differentiated reading response worksheets.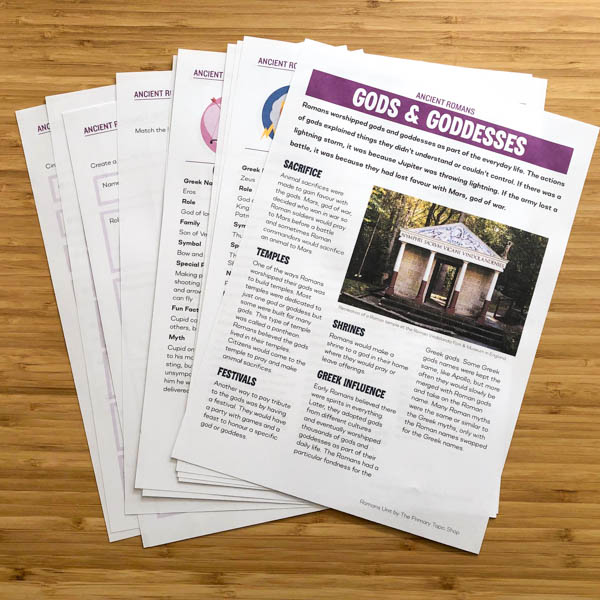 The introduction handout includes interesting facts about the ancient Roman religion including sacrifices, temples, festivals, shrines and the Greek influence on Roman gods.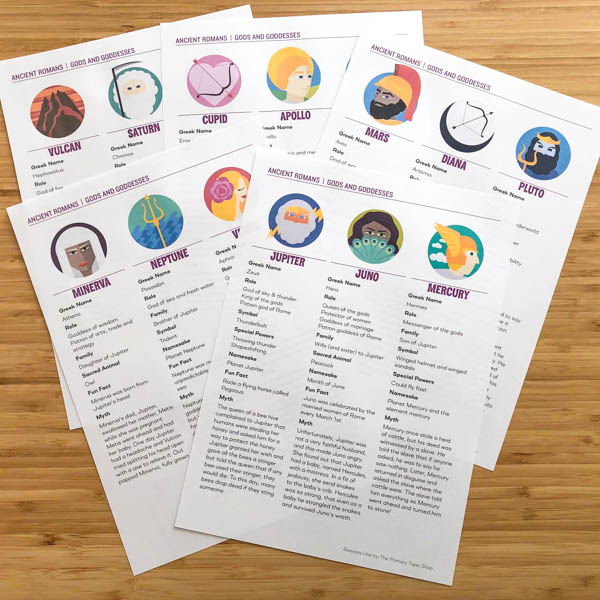 There are brief descriptions of 15 main Roman gods and goddesses, each with an original illustration, some information including their Greek names, role, symbol, special powers, namesakes, fun facts and a myth.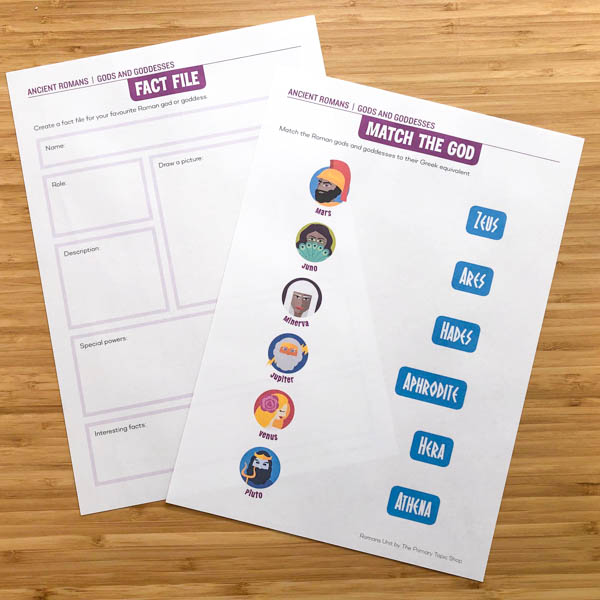 Activities include a Fact File where students fill out a file with info and a draw a picture of their favourite Roman god or goddess, and a Match the God activity where they match the Roman god with the Greek god.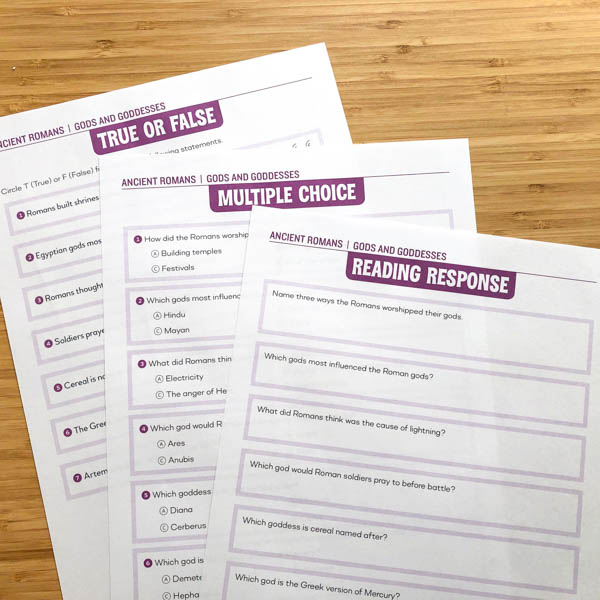 The comprehension questions are differentiated for different years/levels. There is a True/False, a Multiple Choice and a Reading Response.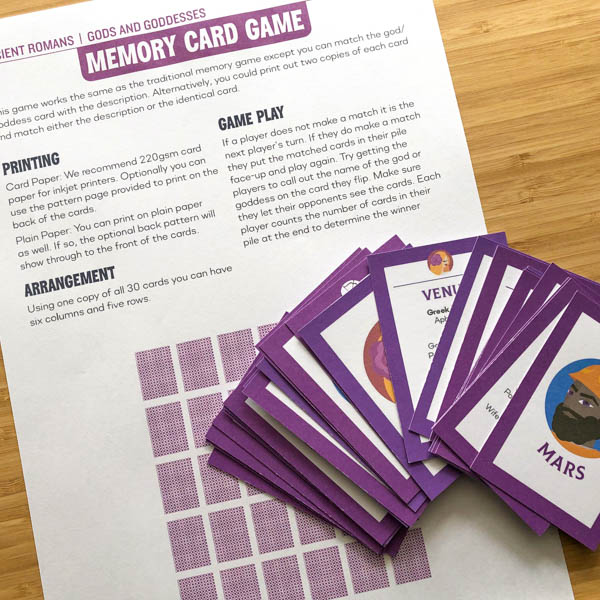 The memory card game is a nice way to remember the names and traits of the different gods. Students match the image card with the description. We recommend you print cards on card paper if possible. The cards can be used over and over, we have played them many times! If you printed two sets of these cards, you could also play a version of Go Fish or Snap.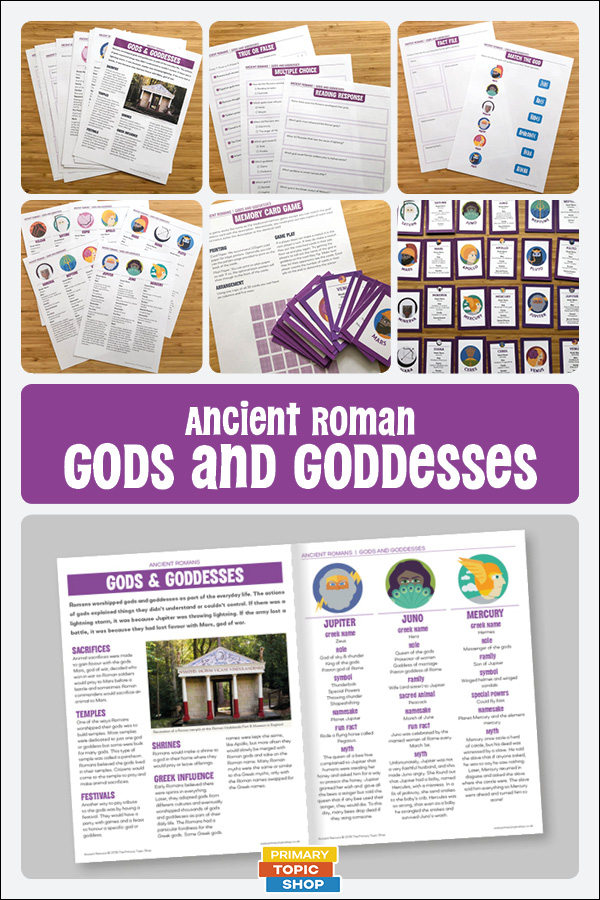 Ancient Roman Gods And Goddesses
Contents
6 Information Handouts
Fact File activity
Printable Memory Card Game
Match the God Activity
Reading Response / Multiple Choice / True or False (Differentiated Worksheets)
All photos, text and illustrations are by the Primary Topic Shop.